Darts
Backstage Billiards is please to announce the addition of Arachnid Bullshooter dartboards! We offer a really cool atmosphere for dart players. Each dartboard is equipped with 3 cameras and each dart shark can play one-on-one, in house, or remotely play anyone in the world. 18 years and up at all times. We supply the darts. Come check it out!
Download the App.
FREE DARTS – Sundays 9pm-CLOSE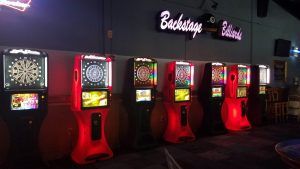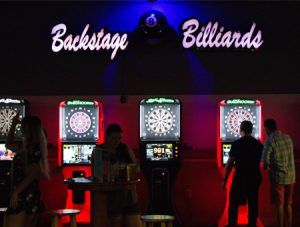 Keep Up On All Our Specials And Events!